TV and Radio Broadcasts
April 26th, NDR
Besser hören dank Licht - Göttinger Forscher machen Hoffnung

Die Forschung des Göttinger Leibniz-Preisträgers Tobias Moser weckt Hoffnung bei Gehörlosen: Dank Lichtimplantaten soll es möglich sein, deutlich besser zu hören als mit üblichen Cochlea-Implantaten.
Bei dem Verfahren werden akustische Signale in Lichtimpulse übersetzt und mit LED-Technik für die daran genetisch angepassten Hörzellen im Ohr übersetzt. Dank der Lichtimpulse sollen mehr Frequenzen abgebildet werden als bei Cochlea-Implantaten. An Mäusen sei das bereits erfolgreich getestet worden, sagte Moser NDR Niedersachsen. Nun machen auch weitere Simulationen Hoffnung - in diesem Fall mit einem 3D-Modell der Hörschnecke von Weißbüschelaffen. Dafür arbeitet Moser mit Forschern des Deutschen Primatenzentrums (DPZ) zusammen, die das Modell entwickelt haben.
Click here to watch the video on NDR.de
---
September 5th 2020, Arte
Das Wunder des Hörens / Les Mécanismes de l'audition - une ouïe très fine

Selbst wenn der Mensch schläft, ist ein Teil hellwach: das Gehör. 24 Stunden auf Empfang, um Gefahrenquellen zu erkennen, zu kommunizieren und Orientierung zu bieten. Aber das Gehör leidet häufig unter Reizüberflutung und Stress. Laut WHO sind weltweit mehr als 400 Millionen Menschen von Hörverlust betroffen, mehr als eine Milliarde junger Menschen gelten als gefährdet.
Click here to view the video in German or here to view it in French.
---
July 14th 2020, NDR Niedersachsen - Hallo Niedersachsen
Spitzenforschung: Das optische Cochlea-Implantat

Das Cochlea-Implantat ermöglicht Gehörlosen das Hören, doch bei vielen Umgebungsgeräuschen stößt es an seine Grenzen. Das wollen Forscher der Göttinger Universitätsmedizin ändern.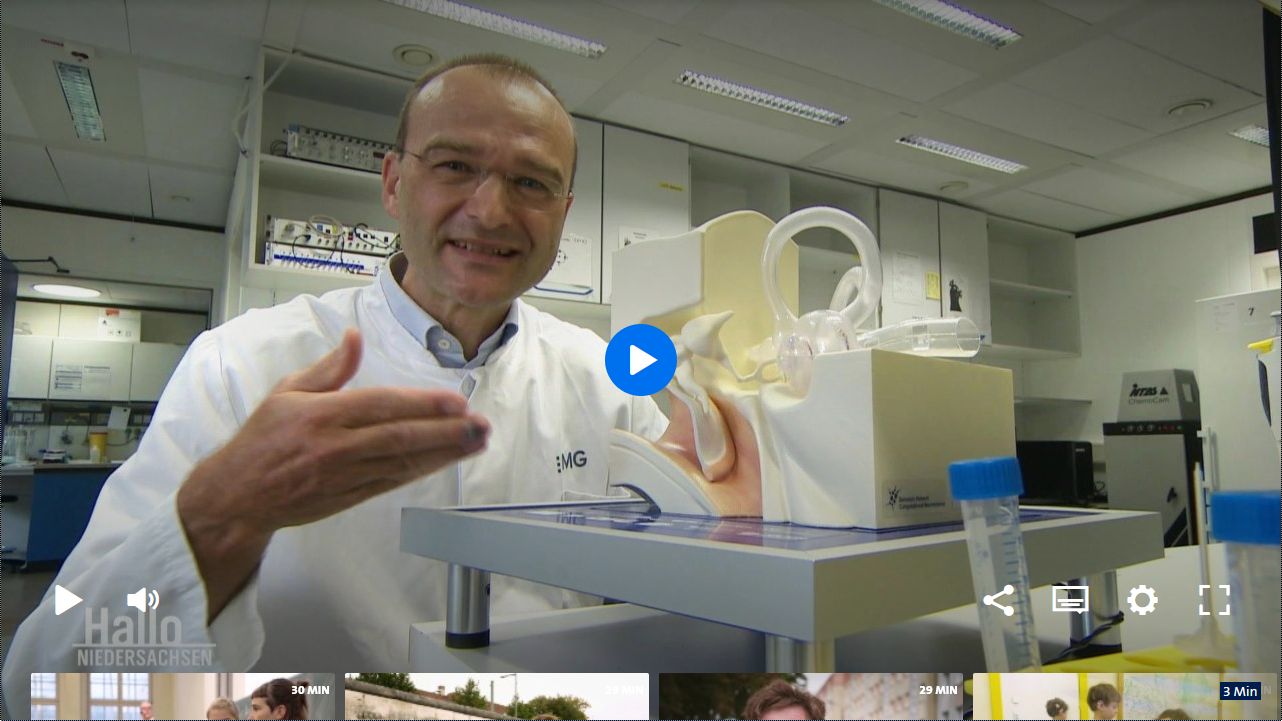 Click here
to view the TV report (in German).
---
June 9th 2020, NDR Info - Wissenschaft und Bildung
Hören mit Licht - Neues Implantat für Gehörlose

This radio feature is unfortunately no longer available.
---
July 3rd, 2018, BR alpha broadcast
Wie kommt der Klang in unser Ohr?

Mit "Lichthören" könnten mehr Informationen über Schallfrequenzen weiter gegeben werden. Neue Hoffnungen für Schwerhörige?

Für gesunde Menschen ist die Fähigkeit zu Hören selbstverständlich. Dabei ist das was unser Hörsinn täglich leistet ein einziges Wunderwerk. Kleiner als ein milliardstel Meter werden Schwingungen im Inneren des Ohres wahrgenommen. Selbst mithilfe von einer millionstel Sekunde Zeitunterschied, können zwei Tönen genau den Ort der Schallwelle herausfiltern?

Click here for the full article.
---
June 20th, 2017, NDR Visite
Was tun bei einem Hörsturz?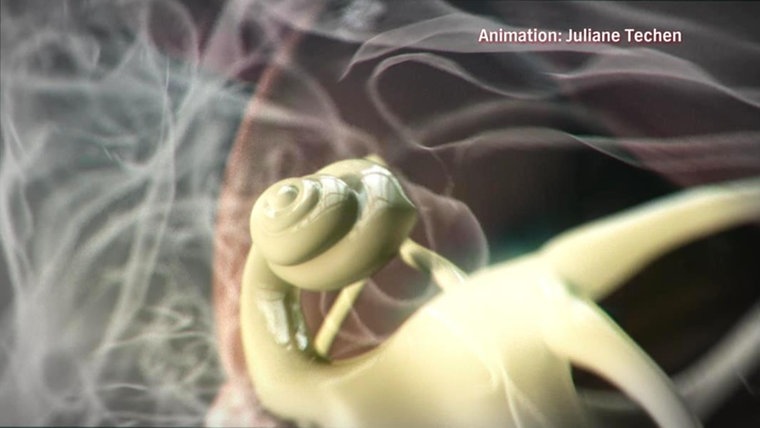 Plötzlich klingt auf einem Ohr alles ganz leise, wie durch Watte, das Ohr scheint ein bisschen taub: Das sind typische Anzeichen eines Hörsturzes. In Deutschland machen rund 200.000 Menschen pro Jahr diese beunruhigende Erfahrung. Eine eindeutige Erklärung für das Phänomen gibt es bislang ebenso wenig wie eine sicher wirksame Therapie. Klar ist nur, dass sich ein Hörsturz im Innenohr abspielt.


Click here for the full press release
---
February 17th, 2016, RTL Nachtjournal
Mit Licht hören: Optogenetik macht es möglich
Hoffnung für schwerhörige und taube Menschen
---
June 4th, 2015, Sat.1 Regional 17:30
Hörforscher der Uni Göttingen mit Leibniz-Preis geehrt
Der Hörforscher Tobias Moser von der Uni Göttingen gilt als Koryphäe auf seinem Gebiet. Der 47-Jährige hat neue Ursachen für Schwerhörigkeit gefunden und in diesem Jahr den renommierten Leibnizpreis gewonnen. Seine Forschungen geben Menschen mit Hörschäden Hoffnung. Die Forscher um Tobias Moser versuchen, lichtempfindliche Proteine durch Gentechnik ins Innenohr einzubauen. Dadurch reagieren die Nervenzellen im Ohr auf Licht. Blaues Licht von Mikro-LEDs soll die Hörschnecke dann punktgenau stimulieren. Mit Tier-Experimenten wollen die Wissenschaftler innerhalb der nächsten fünf Jahre die Technik des exakten Licht-Hörens entwickeln und verbessern.


Click here for the original source.
---
March 3rd, 18:12:04-18:13:50, 2015, NDR Niedersachsen
Verleihung Leibnizpreis an Göttinger Forscher
An interview on NDR Niedersachsen.


Click here to the original source.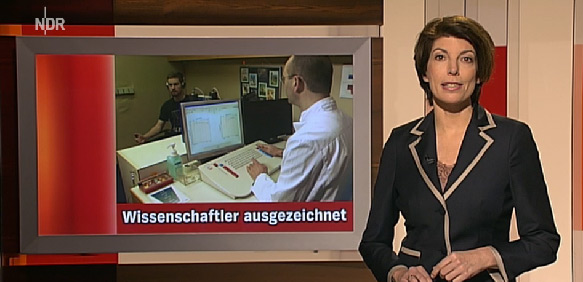 ---
Web Videos and Podcasts